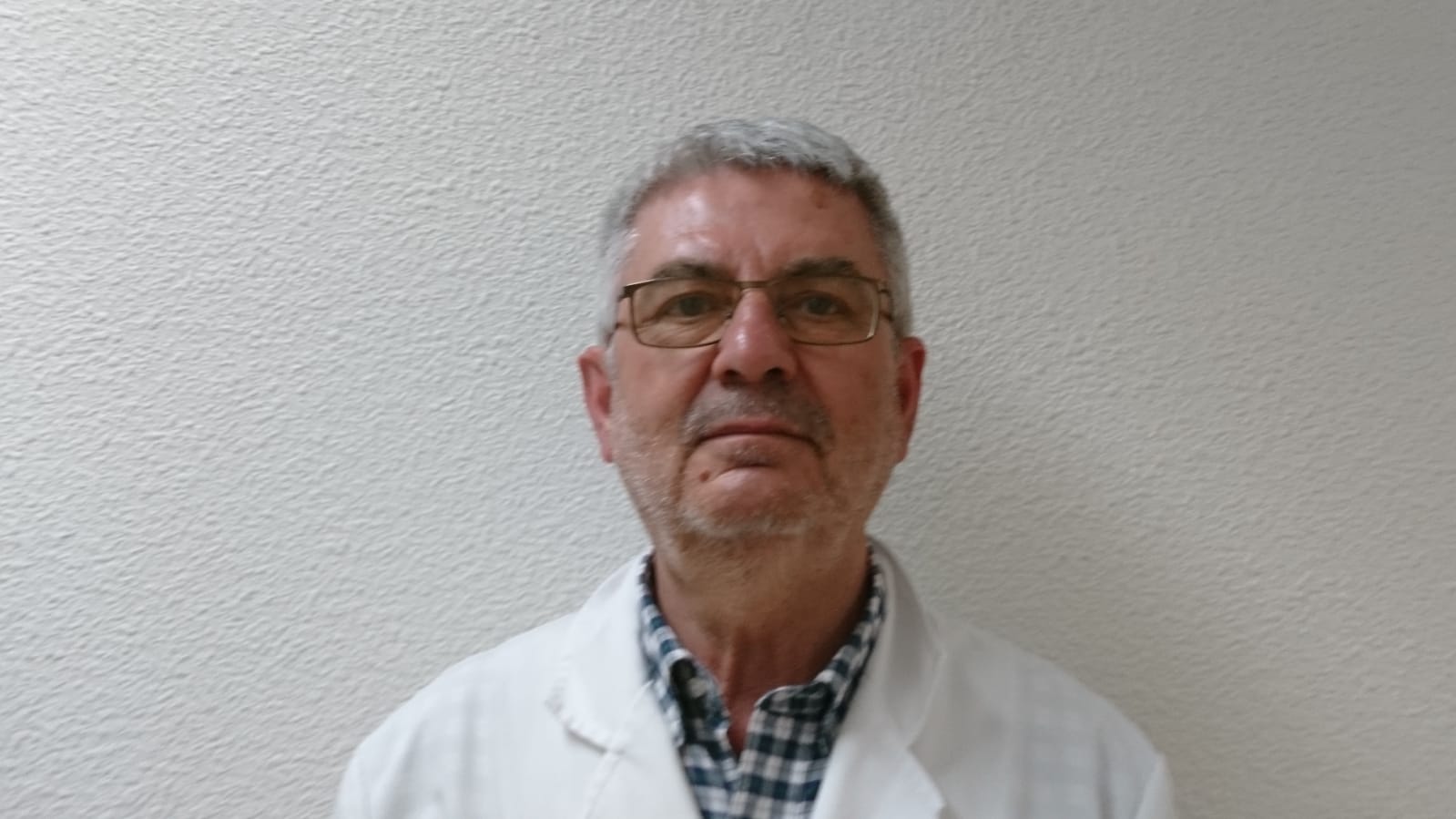 Radiologist
Dr. Víctor Núñez
Especialista en Radiología.
Formación
Bachelor of Medicine and Surgery from the Faculty of Medicine of Santiago de Compostela (1973).
Internal Doctor / Resident in the Radiology Service of the Doce de Octubre Hospital in Madrid (1974-1978).
"European Diploma in Radiology" (Radiodiagnosis) of the European Association of Radiology (1981).
Specialist in Radiodiagnosis by the Complutense University of Madrid (1982).
Actividad asistencial
Deputy Medical Service Radiodiagnosis Hospital Doce de Octubre de Madrid (1978).
Specialist in Angiorradiology since 1982.
Specialist in Duplex Color Ultrasound since 1990.
Direct participation in the creation of the Non-invasive Diagnosis and Treatment Unit of Liver, Renal and Pancreatic Transplants (1990).
Angiorradiology and Ecography Duplex Color.
Actividad docente y científica
Resident Tutor in the Radiology Service of the Doce de Octubre Hospital.
Collaboration in hospital commissions of care protocols, for the adequate management of different diseases, such as venous thrombosis / pulmonary thromboembolism, renovascular hypertension, carotid atheromatosis, preoperative and post operative evaluation of hepatic and renal transplants, etc.
Participation in National Congresses and Scientific Meetings with the presentation of numerous works and communications.
Publication of multiple scientific works related to the specialty as well as participation in diagnostic monographs by image.
Member of the Spanish Society of Radiology.
C/ Guzmán el Bueno, 72 – 28015 (Madrid)
Tf: (+34) 91 544 94 64 – (+34) 91 544 60 13
Working hours: Monday to Thursday
09:00 a 18:00